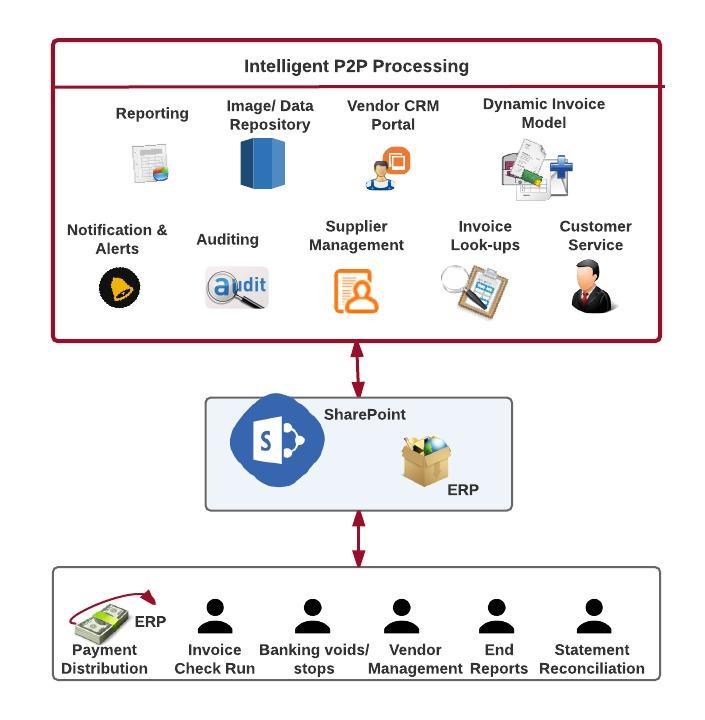 How SharePoint is used to improve procure-to-pay process in oil and gas industry and overcome the challenges of transaction costs, speed up the business cycle and minimize error percentage.
A compact project idea and solution by Allied Consultants, elaborating how companies can use SharePoint for asset management and increase their revenues while cutting back administrative costs.
Allied Consultants provide a business integration solution with the use of SharePoint helping the client extract optimal functionality from the technology and yet maintain focus on their core business needs.
Allied Consultants Enterprise Search solution allows the pharmaceutical companies, financial services organizations and security agencies to enjoy the cost benefits and simplicity of entry-level solutions combined with features set typically in high-end solutions.
Allied Consultants Content Management Suite allows tools to capture, process, automate, governance, manage records and annotate the company's mission critical electronic content.
Microsoft's SharePoint Document Management System provides a flexible, structured and scalable document management solution to construction companies, media agencies, and sales/ marketing departments to take control of their document's life cycle.
Engaging members in the early stages of membership is critical for improved retention. What systems do you have in place to ensure that new members get the attention and feedback they need to be successful at your club?
The Big Data solution consists of an Azure Hadoop port and/or Microsoft SQL Server PDW. Big Data adoption is usually triggered by: Very large volumes of data. These usually originate in either financial data (transaction level), device data (IoT) or Social media data (twitter, facebook etc). Diverse content formats. Most of the organization's knowledge base is […]
Inventory Management System: The Inventory management system is the core of Supply chain automation. It automates and standardizes the procedures from the point of Sales/Purchase to Stock management and fix asset management and maintains a general ledger. It can be used by Retail, Manufacturing companies where goods are stocked for sale or alternatively in a Not-for-sale(Warehouse […]
Demand planning solution helps in systemizing the process of predicting demand, deals in maintaining inventory and make sure right balance of material to confront anticipated demand. With forecasting accuracy, managers can drive efficient sourcing and production since right forecast guides the right supply chain activities. Solution generates and tracks forecasts according to business needs. This […]