Allied Consultants has developed a proprietary big data framework on top of Microsoft's big data reference architecture. The solution can serve big data needs of hotels, motels, inns, resorts, parks, clubs, restaurants and tourist destinations. The following are the baseline features of the solution. Consumer preference identifier Uses data from CRM and world wide web (including […]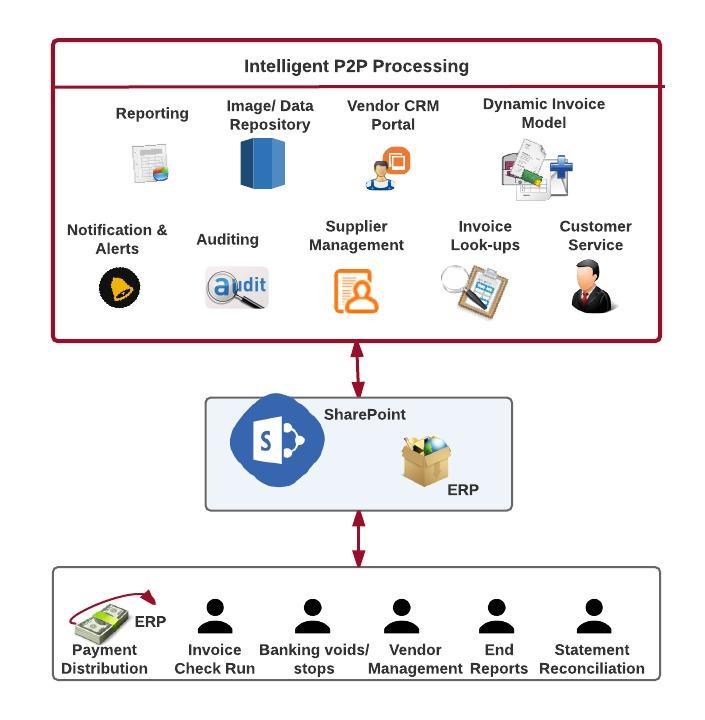 How SharePoint is used to improve procure-to-pay process in oil and gas industry and overcome the challenges of transaction costs, speed up the business cycle and minimize error percentage.
A compact project idea and solution by Allied Consultants, elaborating how companies can use SharePoint for asset management and increase their revenues while cutting back administrative costs.
Allied Consultants Business Intelligence (BI) tools and apps enable IT firms/ departments to adopt an agile approach and operate efficiently through optimization of process, technology and people.
Allied Consultants Content Management Suite allows tools to capture, process, automate, governance, manage records and annotate the company's mission critical electronic content.
Allied Consultants' enterprise collaboration & productivity solution for the field service industry uses Office 365 and SharePoint Online to increase organizational efficiency.  One of the biggest challenges for field service companies is to manage cost and real-time communication. The field industry finds three areas to be challenging: instant knowledge sharing, service delivery optimization and access […]
The solution provides a commercially optimized demand/ supply balancing functionality. It helps utility companies become more customer-centric and reposition for new business model/s in utilities based on smart meters. Key issues exist in three areas Generation: Overcapacity eliminates spreads Distribution: Increasing geographical disparity exists between generation and demand Consumption: New segments with diverse behaviors and […]
EDI integration solution helps B2B firms to communicate, in parallel, with suppliers, customers, warehouses, logistics department, banks and telecommunication providers. Allied Consultant's broad Allied EDI framework is a set of templates, tools and best practices that accelerate the implementation of EDI projects in a multi-shore implementation scenario. Most of the multinational retail and wholesale brands […]
The proposed solution is part of Allied Consultant's Healthcare EDI solution stack. The solution integrates and centralizes the various medical systems and ensures compliance with HL7 (Health level 7) standard. It also helps in integration of different systems without the high costs or third-party interface development. Features Microsoft BizTalk Accelerator for HL7 (BTAHL7): Builds a […]
The solutions use virtual reality technologies and applications in the automobile design and manufacturing process to help quickly build prototypes and new car models.